Top tips on how to hook up on a ski holiday
30 January 2022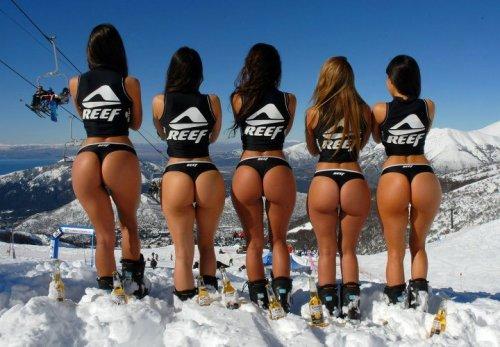 Winter is here, and no John Snow, I don't mean that dragons are flying overhead and the white walkers are coming! What I do mean is that winter is here in full and that means ski season has arrived. COVID-19 had initially put a stop to a lot of the ski holidays that were otherwise booked. Countries in Europe shut down their borders and made it hard to cross into them (or impossible in come cases). This led to a hundreds of holidays being cancelled leaving even more disappointed holiday makers. However, that all changed recently. Europe has opened it's borders once again and the ski season is back on. This is great news for all you ski and snowboard lovers and even better news for all you single people! Ski holidays are great places to hook up. Interested in taking advantage? Here are my top tips on how to hook up whilst on a ski holiday.
Lift Chat
Most people think of bars and pus as the places to chat people up. They are right about this. You know where else is great? The ski lift or gondola! When you are on a ski lift, you usually have 5-10mins with the other people on that lift. This is ample time to chat, get to know the other people and yes, even start a hook up! The perfect thing here is that you have a captive audience looking to be entertained whilst they wait for their journey to be over. They are doing nothing else so they are happy to just chat… which gives you a chance to get to know them better! Interested in hooking up with them? Offer to do a ski run or two with them, or meet them in a bar after for the apre ski!
The holiday attitudes
Remember, the holiday attitude is in place! Most people are in a different country so they are more open to hooking up than they usually would be. They are out for a good time, looking for some fun. If you offer it to them, they are more likely to say yes… and they are more willing to push outside of their comfort zone because they are in an unusual environment. Basically, they are more likely to hook up!
Apre Ski
After a day on the slopes, everyone is in a great mood! They have had a fab day, they have exercised, they are out in the sun and now they are drinking. This is the perfect time to hook up! The party atmosphere is out in full. All you need to do is turn up and go for it. The bar has never been lower, the opportunities have never been easier!
So if you are looking to hook up on a ski holiday, apply the above three tips to hook up and you are sure to score.