How to hook up on the slopes
3 February 2023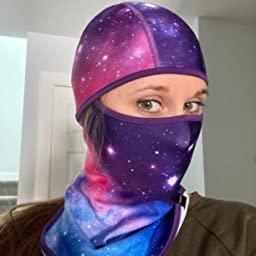 There are lots of traditional places where one can hook up. Bars, pubs, clubs… the list is endless. There are certain places where this is easier to do than other places of course. House parties are usually very good because everyone feels like there is a connection between them and the people that they are meeting. Usually, you will know someone who knows someone who knows the person that you thinking about hooking up with. This means that there is a greater level of trust from the start and you don't have to work as hard to build comfort etc. This can also work for you as well. It makes you feel more comfortable, more confident and overall more ready to find someone. Being comfortable is as important for you as the other person, so don't forget that!
Somewhere you may be headed to this winter is the slopes! Now the slopes in Europe have been a little dry of snow this season. The whole ski season came "late" as they are saying. For a lot of people that pre-booked their holidays in advance, that has meant that they travelled out to the mountains only to find that there really wasn't any snow to be found! Sure, they did some nice walking, but it was not why they went. They were left disappointed. Luckily, the snows have come in and now there is some skiing or snowboard to be had. So, if you are heading to the slopes this winter, you might be wondering what the best way to hook up with someone might be when you are out there? Well look no further, here are some top tips on how to hook up when on the slopes.
The journey there
This is often overlooked. On the way there everyone is excited and in the holiday mood. Travelling is "dead" time. You are on the way, but you are usually sitting in a seat not doing anything, so having someone come and talk to you is a treat! If you see someone on the way to the slopes, go say hi! They are super happy already, they will be receptive!
The ski lift
The ski lifts are also great places to talk to people. You are on a lift for a fixed period of time, 4-10mins. During that time you can chat, get a "mini date" in on the lift, and if you hit it off, remember to take a number or suggest doing a run down the slopes together.
The nightlife
This is an obvious one. The post slope parties are the best… but let me give you one word of advice. Go early! People are tired from the slopes. They get drunk quickly because of the exercise, so do not wait till late in the night. Make your move to hook up early!
So there are my top tips to hook up on the slopes. Have fun!