How to hook up during the Coronavirus lockdown
31 March 2020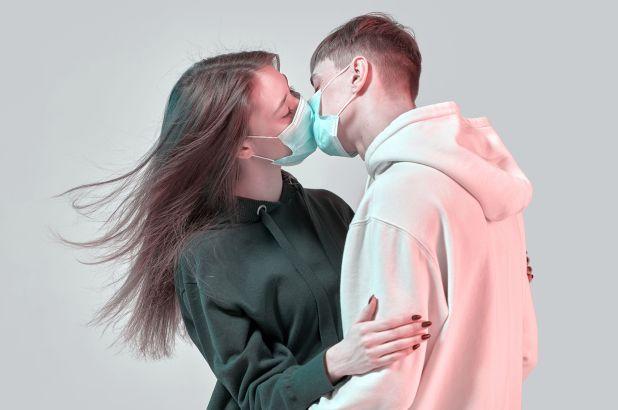 The coronavirus, also known as COVID-19, has swept not just the country but the world. It has brought measures unseen outside of war and times of major civil unrest. There are restrictions on who can go out, when they can go out, and what they are allowed to do. To help control the population in this, an unprecedented number of businesses have been forced to close, that is everything from Primark to the pubs. Even places that remain open because they sell "essential" items, have restrictions on what they are allowed to sell. Your local DIY place such as Homebase or Wickes may still be open, but they won't sell you that paint you are after even if it is on the shelf as it is not deemed an essential item. These really are exceptional times to be living in.
In theory, now should be the perfect time to hook up. With businesses closing, you may be one of the people that find themselves with a lot of unexpected free time on their hands. If you are not one of these people, perhaps because you are a key worker or do something that can be done from home full time, then you may not have the extra free time during the day, but you will have extra time in the evening. All those hours that you may have, in the past, spent going to the shops, pubs, bars, social events… they are all cancelled! This means you have your evenings free, and what better way to fill your evenings than by making sweet love to someone? Having sex has always been free, all you need is a willing partner and somewhere private to do it… and that second one is not mandatory, plenty of people get a kick out of having sex in public. Now is the perfect time to be hooking up. With the pubs and the usual social meeting grounds all closed, how are you going to make this happen you may wonder? Well there are plenty of options still available.
Adult Online Dating
Hooking up via an adult online dating or hook up website (like this one) is the perfect method. No one can meet easily in person, so more people than ever are turning to online platforms to meet someone to hook up with. We have seen more social events taking place via Zoom, Skype, Google Hangouts or other video conferencing software. This is making it more normal to meet someone via a video chat link before you meet them in person. This can mean that by the time you do meet them in person, it is already on! You know you want to sleep with each other, you are simply meeting in order to get down and dirty in person! If you are not online dating yet, now is the perfect time to do it.
So if you are currently not sleeping with someone and you would like to have sex, jump online and meet someone now. A hook up in these uncertain times could change your life.